About Adam Zampa:
Adam Zampa was born on 31 March 1992. He is an Australian cricketer representing South Australia, Melbourne Stars, and the national team. He is a leg-spin bowler who also bats with the right hand.
As a child, Zampa bowled at medium speed, but Cricket Australia allowed him to bowl fast bowlers in the Under-14s, so he inspired Australian Test cricketer Shane Warne to change his bowling style to a leg-spin.
Zampa was inducted into the Australian Under-19 squad in 2009 and played a successful 2010 Under-19 Cricket World Cup campaign with the Blues in 2010. Zampa played two Youth Test matches and eight Youth ODIs, taking 11 wickets in both formats.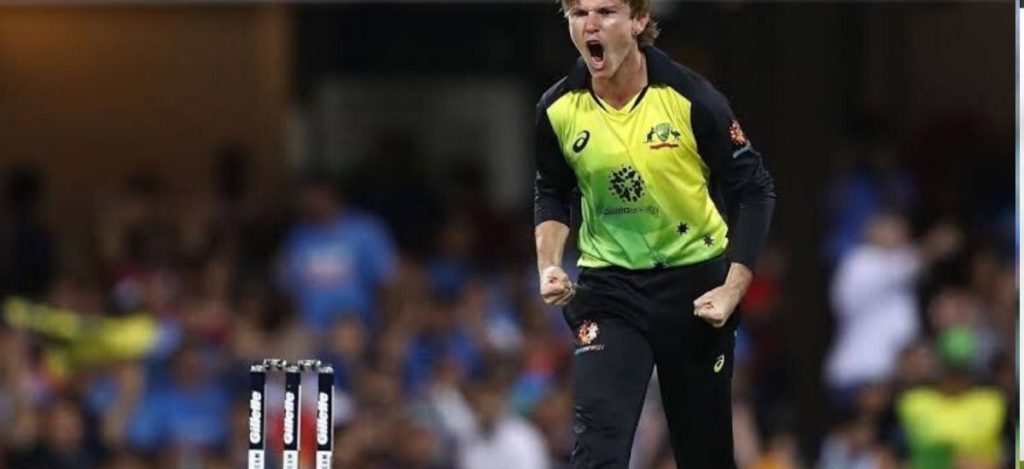 Coming back to the point, Essex has re-signed Adam Zampa for his third Vitality Blast campaign for the third consecutive season. Essex, who is the current champions, hope they can advance to the Jampa tournament period.
"I'm really looking forward to coming back to Chelmsford and playing again in front of that great crowd," Zampa said Monday (Dec. 24).
"I've played there for the last two years and have a great club to play for Essex. I'm fine with all the guys in the changing room and I'm at home.
"Last year was awesome. We didn't get off to a great start, but we were once unbeaten. There may not be many lefts to win it, but we know what we are going to do. We were able to return to Australia for the home season."
Jampa was Essex's leading wicket-taker in the group stage last season, hitting 12 hunches with an economy of 8.06.
Essex head coach Anthony McGrath said, "We all know how talented Adam has been over the past two summers. He's one of the best leg spinners of all time."
"He was great for us last season and he's a wonderful person to be around in the dressing room, so he's happy to be back with us."