Located in the heart of Visakhapatnam, aca-vdca cricket stadium is a very renowned cricket stadium in India.
Aca-vdca cricket stadium aka as Dr Y.S. Rajasekhara Reddy cricket stadium. It is mainly used to play cricket in the field, but other sports activities also occur in the lush green playground. The stadium holds a capacity of 27,500 people.
The renowned cricket stadium is located at Pothinamallayya Palen in Visakhapatnam, located in Andhra Pradesh.
Currently (as of 1-march-2021), aca-vdca cricket stadium is on twenty-one rank.
Most people watch the match at the stadium and leave directly for the airport from there. As they don't have a clue that there are so many places to visit near. If you plan to visit the renowned aca-vdca cricket stadium to witness a cricket match, don't forget to check these unique places. These places are so captivating that you must surely keep three to four days aside to visit these places. And should plan your schedule accordingly.
Places to visit near Aca-vdca cricket stadium
So, let's quickly check the top and must-visit places to visit near aca-vdca cricket stadium, Visakhapatnam. But wait, before starting with the top places to visit, let me tell you one outstanding fact. Visakhapatnam aka as Vizag and Waltair. Do you know the reason? If yes, then it's fantastic, and if not, we will surely share with you, after talking about the best and the top places to visit near aca-vdca cricket stadium.
Simhachalam Temple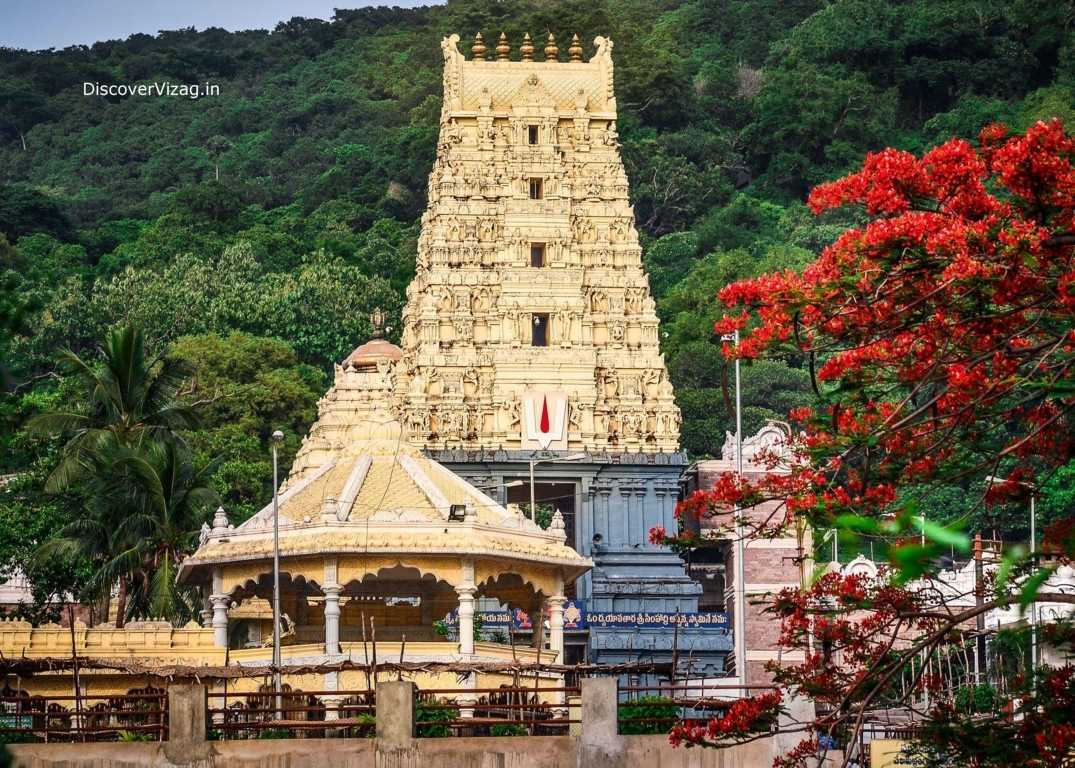 What can be better than starting the journey with the name of God. Simhachalam Temple is located 19kms away from the aca-vdca cricket stadium. It is the most renowned and must-visit temple in the state. This temple is a signature temple and is considered the most important shrine. This temple's unique part is situated on a hilltop, which is 800 metres above sea level. The temple is engraved very beautifully and is dedicated to Lord Narimha. The magnificent temple is made of stone carvings, and such a beauty can be seen from a long distance. This is truly divine and a magnificent temple, which you must surely visit.
2. Yarada Beach
If you are a beach lover and love to wander around the beach. Then it would be best if you visited Yarada Beach. And if you are a beach baby, then I am pretty sure that you are going to love this place the most. Yarada Beach has located 31 km from the aca-vdca cricket stadium. It is undoubtedly the best beach in the city. The beauty of the beach gets a thousand times better during the sunrise and sunset. So, if you plan to visit the beach, you must indeed witness the sunrise or sunset. You won't regret the incredible and magnificent view.
3. Indira Gandhi Zoological Park
Again, if you are a true nature lover, then you surely can't miss this place. This place should be on your top checklist. Indira Gandhi Zoological Park is located very near to aca-vdca cricket stadium. You can easily reach the zoological park in ten minutes by walking, and in 4-5 minutes by taking a cab. So, yes, this place is very near to the stadium. This magnificent park is spread across 625 acres of the land and is truly divine beauty. From this park, you can even have a view of the Bay of Bengal. And one can find even rare animals like tiger camels and pure black elephants, lions and other species in this zoological park.
4. Kailasagiri Hill Park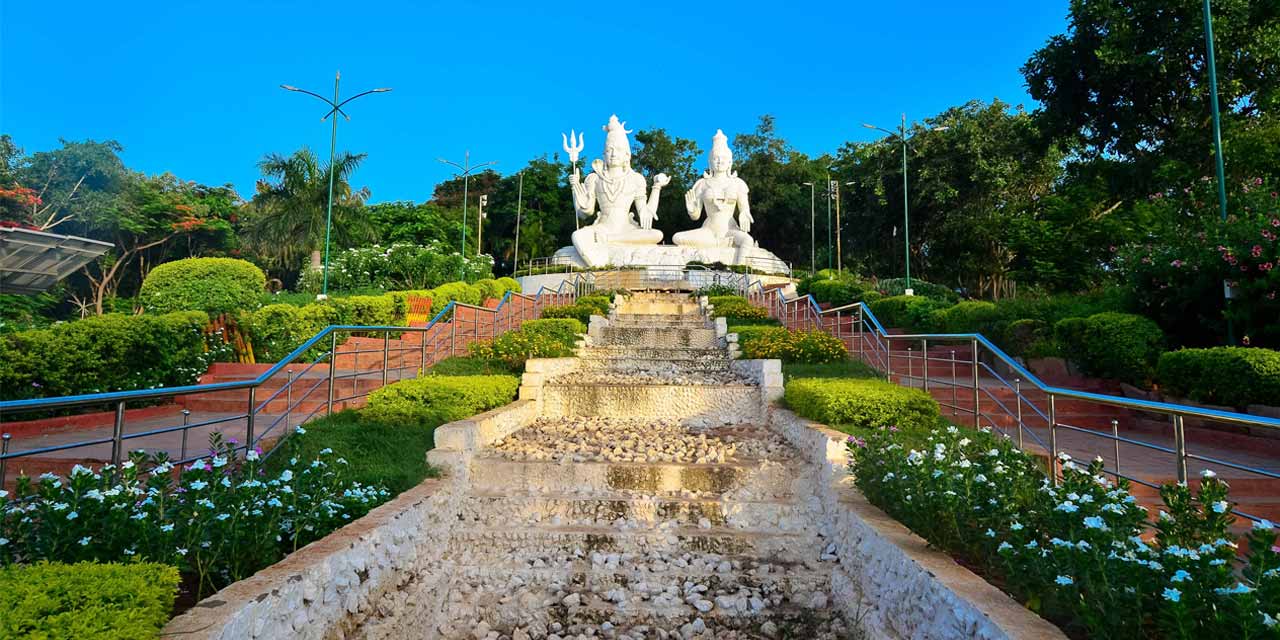 If you love to get surrounded by mother nature and hills, you must surely visit it. The Kailasagiri Hill Park is located 10 km away from the world-famous aca-vdca cricket stadium. You can even enjoy the hills' beauty and explore the surroundings' natural beauty by getting seated in a ropeway. The leading attraction of this place is road trains and roadways.
Not only this, and when you enter the central area of the hill park, you would be able to spot a massive idol of Lord Shiva and Parvati. This is a serene and the best place to capture photographs as well. You might be thinking that these days it is common to take photographs of every place you visit. So what makes this place unique? Let me tell you that this serene place has seven different views, so you can take pictures from whichever view you like the most or from all the views. So, this is the sole reason why this place is so different and unique.
5. Katiki waterfalls Near aca-vdca cricket stadium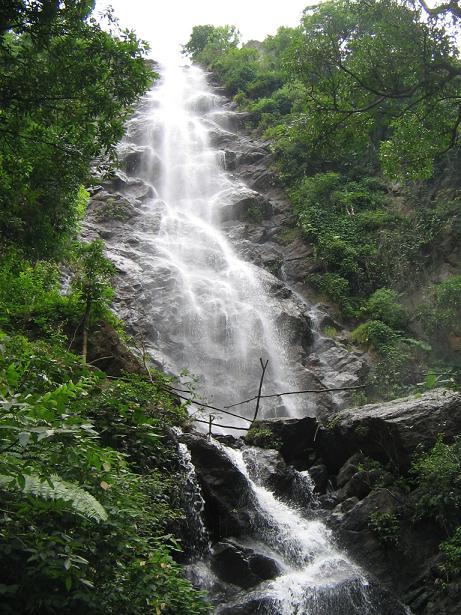 Located 104 km from aca-vdca cricket stadium, Katiki waterfall, a serene beauty and a must-visit place is located. The primary source of Katiki waterfalls is the Boustany River. You can visit these waterfalls whenever you desire, but the most recommended time is the monsoon. During the monsoon, you get to see lush green surroundings, which will give you a magnificent view of the whole place. I am sure that you won't miss a chance to visit this natural waterfall. You can go for a long drive with your wife and kids, after witnessing the match at aca-vdca cricket stadium and can then enjoy this beautiful place if you are planning for a one day trip. Then this is again the best place or best tour that you can plan for in Visakhapatnam.
6. INS Kurusura Submarine Museum
If you love to gain knowledge concerning Indian submarines, or submarines of the Indian Navy, then you must surely visit the place. This place is located 12.4 k from the aca-vdca cricket stadium. Retired navy people manage the place, so if you are looking forward to getting information on the Indian Navy, you must add this place to your list. In case you are keen to know or are curious to ask doubts or questions related to types of summaries, it's specifications, and the Indian Navy, you can surely ask them. They would be glad to solve your doubts and give you a clear picture of the same regard.
7. Vuda Park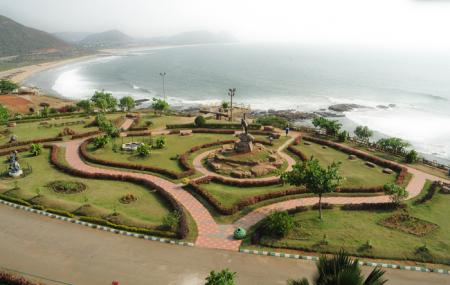 It is spread across 37 acres of land and is located 11.5 km from aca-vdca cricket stadium. You all would have seen many types of parks and might be wondering why we have mentioned the park's name in a list of must-visit places. Well, this is a must-visit place because there are 2,500 old trees of almost all types. Along with the old trees, there are many fun activities for all age groups, be it children or adults. There is a yoga center, which can be accessed by all the people, irrespective of age. This is why we have mentioned the name of a park in the list of must-visit places.
These were seven of the must-visit places, near world-famous, aca-vdca cricket stadium.
And if not, then allow us to tell you.
How Vishakhapatnam got its name?
We all know about Lord Shiva his second son's name is Karthikeya. He is famous in Andhra Pradesh by the name Lord Visakheswara. So, due to this reason, the place has got its name as Visakhapatnam. Earlier people used to call Visakhapatnam Vizag as they were not able to pronounce the name.
So, this is how the name Visakhapatnam, Vizagapatam, and Vizag originated.
Coming to the name Waltair came from a renowned British officer, Mr Walter.
Aca-vdca cricket stadium: The Conclusion
Here we come to an end. We hope that you all would have found this article very useful, as well as informative. And you will soon plan a trip to Visakhapatnam, and will surely visit the above-mentioned magnificent places. If you are coming from abroad to witness a match at the aca-vdca cricket stadium, we welcome you all on India's behalf. We hope you will enjoy your trip to your fullest and re-visit India soon to explore India's culture and beauty.
Over here, we have selected these places for all kinds of people. In case you are a beach baby, then you can visit Yarada Beach. If you are the one who loves to click photographs, or if you are a professional photographer, you can visit Kailasagiri Hill Park. We have mainly done a lot of research, and then we have published this article so that people having different interests can visit the places according to their choice and preferences and make the most of this trip.
After all, a perfect trip is where you get to see your favorite cricketer or player's match, then go for a drive with family and friends.