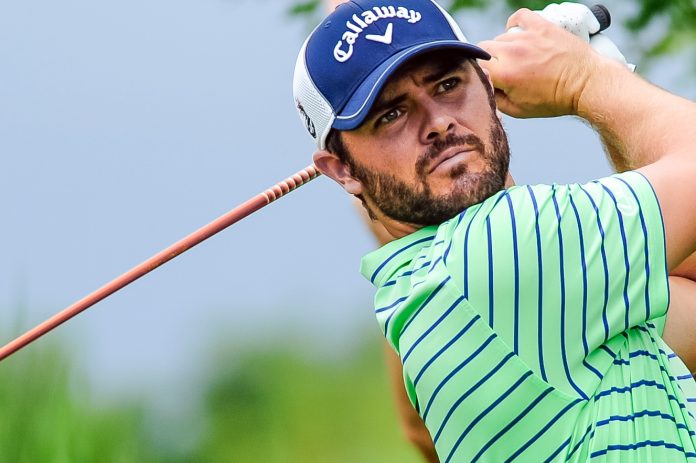 If you are a sports enthusiast, then in your lifetime, you must have heard about the golf player Wesley Bryan. Many of us want to learn how to play Golf and imitate our favorite players. However,In India golf still is a growing sports. It is famous only in the wealthier class due to its expense. But from the latest studies, 100,00 golfers are Indian.Now-a-days Indian teenagers are involved in the sport, increasing the possibility of the popularity of the game.
Now, You are surprised to know that Wesley Bryan and his brother used to make videos for youtube. Youtube popularity somehow helped Wesley to pave his path for the PGA Tour. To know more about such amazing facts, read the complete article.
Dive into Wesley's early life
There is not so much information that is open about Wesley Bryan. He never commented on his teenage life. However, 1990 born an American golf player who studied at Dutch Fork High School of South California. After school, he was admitted to the University of South Carolina, where he used to play Golf and secured a winning position in 2 events.
Earlier, Bryan used to make Youtube videos with his brother. Youtube became a startup for many singers, comedians, dancers, and now, after Wesley Bryan, youtube added the golf player to the list. He and his brother George used to shoot their golf trick videos. They both aired on the reality show in 2015, named Big Breaks The Palm Beaches, FL.
Wesley Bryan: Goal of Golf Player
To your surprise, golfing is in his blood. His father, brother, and sister were all golf players. Wesley played on many small tours. When he was playing for the Chitimacha Louisiana Open in 2016 March, the third event on the Web.com tour, Bryan got his Ist out of three victories for one stroke by securing 3-under 68, which gave him a reward of a web.com tour card. A month after his first win, Bryan earned his second victory at El Bosque Mexico Championship. And in august of the same year, he got his third win for the Digitally Ally Open. His third victory got him immense popularity and promotions. One of his promotions took place in the PGA Tour, making him 11th on the list of golf players. He also won the title oF Player of the year in Web.com Tour.
Before earning the ticket to the Web.com tour, Bryan, at the age of 25(in 2015), completed 14-under 270, and in windy conditions, at LE TRIOMPHE, he secured in cool with par. He was able to make a 15-foot birdie putt on the 4 17th. He also earned a money reward of 99,000 dollars.
On 16 April 2017 at RBC Heritage, Wesley got his first victory on the PGA Tour. He won against Luke Donald by closing with a single stroke. Like every other victory, he got a reward for this one also. This time he was rewarded with a seat to the Masters Tournament, which was going to be held in 2018. Along with the 2018 Tournament, he rose to the number 37 in The Official World Golf Ranking.
Wesley Bryan's better half thought about him.
Bryan's wife Elizabeth Bryan called his husband the tour pro. When it's about success and inside talks, no one other than the better half knows more accurately about it. There will be the days when you feel defeated in your own eyes, and there will be the days when you feel brightness like sunshine. To support Wesley's days, his wife was there.
How did Wesley Bryan and his wife Mrs. Bryan meet?
She said they both met in pre-school. They both had mutual friends and started hanging out with the common group as they grew up. Elizabeth found Wesley handsome and charming, but unfortunately, he was not single at that age. Poor Elizabeth!! But eventually, they started dating in 2007 when they both were in opposing high schools. Instantly she fell in love with his charismatic look and personality. They attended college together and were in a relationship throughout their college life. Later on, Bryan proposed to her in 2011, and they got married on 18 August 2012. Since then, they have been happily married.
 Elizabeth stated unknown things about two times web.com winner Wesley; below is the list of such things you must know about him.
Elizabeth said she likes dancing and supporting her, Wesley also dances with him, and sometimes they plan date nights in their living room dancing together and having fun with each other like old times.
Wesley believes in god and starts his morning worshiping the Lord. He also read the Bible.
She said he was messy while they were dating, but he kept his promise not to be messy but clean after their wedding.
He is a morning person and always wake up before 7.
Bryan loves Board games
He likes to listen Justin Bieber and wants to meet him in person.
For his final round of match he wore a hot pink shirt with baby blue pants and socks with an American imprint on it.
When it Was about Vacation, he always wanted to go to the mountains, but gradually he developed an interest in the beaches.
 He is a caring and supportive husband as when he was at home before I came, he cooked food and got it ready on the table.
Bryan Wesley likes to visit chain restaurants while Elizabeth is into local places.
Wesley is good at song lyrics.
Bryan is also good at cooking. His wife said there is no need for a recipe; give him half an hour, and you will eat delicious food.
He prefers football only when watching the Gamecocks of South Carolina. Otherwise, he likes to watch the NFL.
Wesley Bryan and his wife both pray together at night whether Bryan is at home or not.
Whether Bryan is growing, he is still a child by heart.
It must be surprising to know the above facts about Wesley Bryan that his better half stated. Even though he is a successful golf player, he helps his wife with chores and loves taking care of her.
Bryan walked off from Golf: A shocking yet true fact!!
You have never thought of the statement above, and for some, it is surprising too to know that Wesley once tried to walk off from the game. When I read somewhere about this, I was also shocked. However, I am not that much involved in golfing. Without any further delay, let me tell you about the incident.
You were aware of the fact that Wesley's father introduced him to the sport. He and his brother played several games at their growing age but eventually shifted the focus to Golf only. He was recruited by numerous Schools and received a scholarship from the University of South Carolina.
Even after the success in his junior class in Golf with numerous victories in his hand; He still struggles in college. At this particular moment of so much struggle, he nearly ended up playing for the golf clubs. He was mentally struggling with the game. His extreme nervousness caused him to miss even an easy putt due to mental fighting.
He marked, "It was a trying time for me, and a lot of doubt crept into my head; "I almost walked away from Golf, a sport that runs deep in my family and is all I've known since George and I were kids. I hit rock bottom in my career."
After so much happened, he got up and gave his consistent hard work to the game. Gradually, a lot of improvement is seen in his technique, and scores also followed the lead.
Unknown facts about Bryan Wesley
Whether it's about personal or professional life, some of the unpopular things happen in everybody's life. Above, you read about the facts of the personal life that his wife stated. Now, I am assuming you are excited to know some of the facts from his professional life.
You will be impressed to know that Wesley, while shooting a 69 he ran 13.5 minute miles.
Bryan's average stroke rate is about one stroke per minute. In 89 minutes, he can strike 69 times, playing almost 300 seconds per hole.
Bryan's Injury: Red light in his Career
Even before the pandemic, Wesley was habitual to staying at home. During his recovery from shoulder surgery in his 30s, he couldn't play for PGA Tour in eighteen months.
The shoulder injury incident happened after the first half of 2018, which needed surgery. Bryan's shoulder needed immediate surgery to repair his left shoulder labrum. The surgery took place in the first month of 2019. He began to play for the PGA Tour on medical grounds to earn FedExCup points.
Wesley Bryan: Conversation with PGATour.com
The conversation between PGA Tour.com and Wesley Bryan is given below.These two question are the most demanding one!!
PGATOUR.COM: Where do you stand with your recovery from shoulder surgery?
BRYAN: "It's hard to say. I don't know if at this moment I'm ready to go back to playing full-time. When I play three to four days in a row, it wears down on me pretty quick. I do feel like my golf game is getting to a point where I'm extremely excited about competing. I just don't know if I have the endurance. If someone told me I had to play four weeks in a row to try to make a living, I would probably be better off curled up in a ball in my bed. Overall, I'm excited to get back out there but a little bit bummed that it's taken so long to heal up that last 5%."
PGATOUR.COM: You've had an eventful pro career, full of highs and lows. How do you deal with it?
BRYAN: "There's two words that I use to sum it up. There's been a lot of turbulence and volatility. I would say my demeanor is a little more even-keeled to upbeat, and nothing really bothers me. When I hit the low points, which I've been in in the past couple years, and a couple years in college and a couple years on the mini-tours, I would say having my identity in something other than Golf, having my identity in Jesus, and trying to be the best husband I can be, the best dad I can be, is way more important than being the best golfer I can be.
I think that's a perspective that's necessary in sports. Otherwise, you're going to be riding that roller-coaster of results-oriented satisfaction. So when it's going well, I know it's a bonus. It's not deserved. It's one of those fun little rides that I can't take for granted and have to just enjoy. That's the way I've been dealing with a lot of volatility in my Golf."
Conclusion
I hope you like the article about Bryan Wesley. We have tried to cover almost every aspect of his life, from professional to personal. To know more about such hidden gems of sports, bookmark us!!