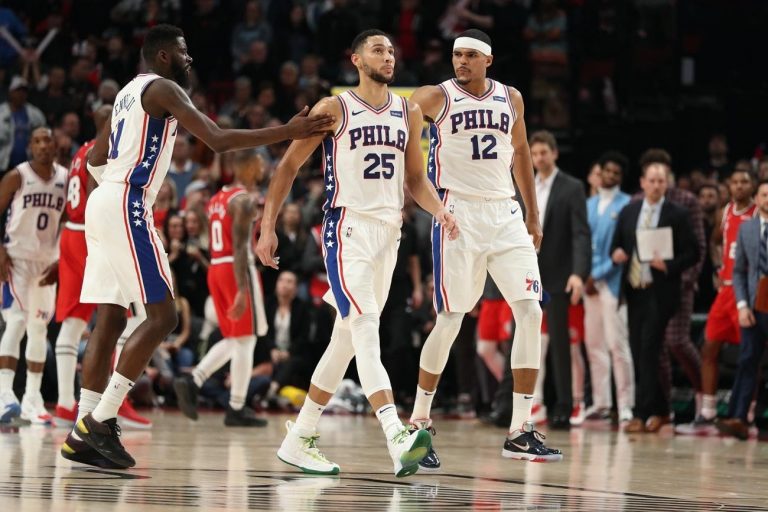 When it comes to looking at the odds of which NBA team will emerge to take the title this year, the real choice may surprise many.  The betting lines in the NBA don't always reflect it, but the Philadelphia 76ers have the highest chances to win the NBA championship this season, according to some trustworthy sources.  They feature as one of the favorite teams for the moment, which is reflected in the response provided by gamblers. Many sportsbooks have reported that they are seeing an increase in the number of bets placed in favor of the Sixers. Read on to find will the Sixers be the Team to watch in this season.
The Sixers have had the most bets over the past week, according to Oddschecker.  The Sixers are accumulating 18% of bets compared to the LA Lakers (16%) and Toronto Raptors (10%).  Teams like the Lakers, LA Clippers, Houston Rockets, Milwaukee Bucks and others have fewer odds to win the 2020 NBA championship.  However, this may change in the coming weeks. 
The Sixers can find an advantage from the NBA break caused by COVID-19.  All-Stars Ben Simmons and Joel Embiid were injured, but now they are totally recovered and ready for the restart.  Coach Brett Brown is still figuring out the strategies for his team for having the best results, and that includes Simmons as one of the most promising forwards.  Having Simmons and Horford playing together will be magic for the team; however, there are some big doubts concerning the performance of Sixers be the Team. 
Simmons is definitely the player who can give the best results.  Brown also mentioned former LSU Tiger who also shows as a great figure for the team. Brown said, "He's coming down here with just a tremendous spirit.  His three-point shot is looking good." He goes on, "He's shot more threes in practice the last few days than he might've for almost half a season.  And he looks good, he feels good, and I know he's getting tremendous encouragement from his teammates."
The Sixers are sixth in the East in the NBA standings, 4.5 games behind first.  They are working with some newer additions to the team, following trades made during the middle of the 2018-19 season, and things started coming together when the current season got underway.  Philadelphia improved to 39-26, and the current break will have given the team some more time to regroup and find its rhythm.  They play their first game on August 1 against the Indiana Pacers, who sit one place ahead in the rankings, and the result of that game could dictate the Sixers' movement for the rest of the NBA Bubble.