The Cougars are turning their heads when BYU entered the top 25 AP for the first time in nine years – he was ranked No.23 in the AP survey.
But if people spend the season and pay attention, they won't have to get eyelashes now.
WITH only three regular-season games left to start on Thursday when Santa Clara enters the Marriott Centre, BYU has been quiet lying for the rest of the year.
And the way cougars have built their success comes through their attacks.
In fact, BYU has the third-best attack efficiency (1,111) in the country after Gonzaga (1,183) and Dayton (1,136).
The Cougars are also the best three-point shoot team, taking third place with 42.6% of shots and a field goal ratio (50.2%) beyond the goal.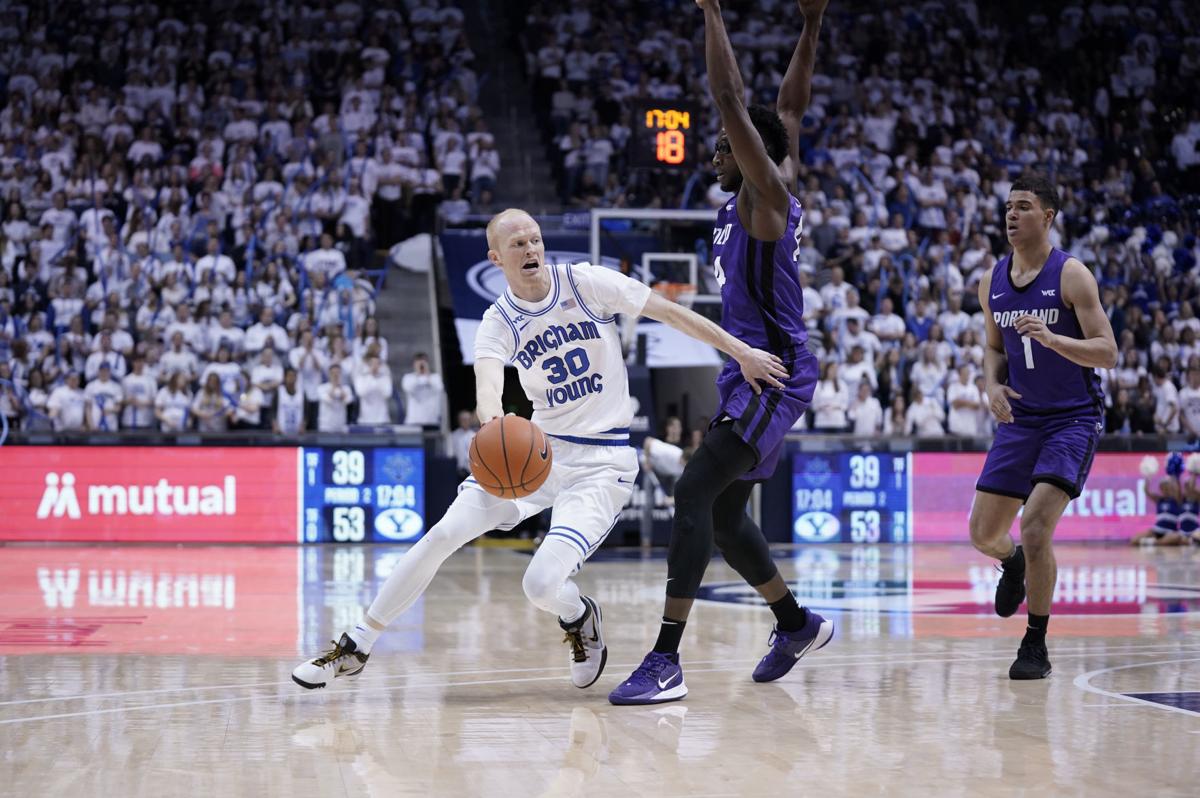 The Cougars scored 304 three-point field goals in 28 games and recorded 26 mooring shots from 330 school records in 37 games in 2015-16.
The current team has made 10.9 per game compared to the 8.9 records recorded in 2015-16.
Coach Mark Pope said that 99% of it is that we have good players and we have talented shooters.
Eight players from Yoeli Childs, Jake Toolson, TJ Haws, Alex Barcello, Dalton Nixon, Kolby Lee, Zac Seljaas and Connor Harding have fired more than 40 percent of their shots from the field.
Children, Toolson, Haaz, and Barcello also have an average double-digit point of BYU.
By having the ability to shoot from players, BYU is more difficult to protect. If the team decides to replicate Childs (since the average is 20.7 points), they run the risk of leaving another Unfolded cougar who can make his shots.
And so that everyone can score BYU shares more balls. The Cougars are ranked third in the number of assists per game (17.7) and the number of spectators (1.58).
BYU is the second largest in total attendance with 495 people.
Haas, who leads the team with 151 assists this season, said he would take advantage of the fact that he came from having a very selfless team (whoever can shoot). Our team is trying to find the best shots we have. And when the kids feel it, we try to find those people.