Who would not love to see the two biggest boxing stars in a single ring? Well! Today, we are talking about Manny Pacquiao and Josh Taylor. Recently on TV after a match, Josh expressed his dream to fight with Pacquiao who is his "hero." To summarize, Josh has always found Pacquiao as his ideal when it comes to boxing. Thus, after winning many championships, now, he seems excited to walk-in to the boxing ring against Manny. 
Manny Pacquiao Vs. Josh Taylor
To begin with, Manny Pacquiao is a 41-year-old boxing champion. In 2019, he accomplished the title of WBA (super) Welterweight champion and declared as the second-highest-paid athlete across the globe. On the other hand, Josh Taylor is a newbie in the boxing industry. He is only 29 years old with a record of 12 boxing victories out of 16 world-class fights. 
However, Josh's dream does not depend on the numbers. During his last interview with Sky Sports, he mentions "I would love to fight him (Pacquiao)." He also further states "He is my hero, so it would be good to share a ring with him, that would be awesome. It would be good to fight him. That would be a dream come true, to share a ring with Manny Pacquiao."
However, the boxing lovers are surely waiting for Manny's response to Josh. Whether or not there will be a real-time boxing match between Josh and Pacquiao in 2020. Although, the chances seem less as currently, Manny is moving forward to build a high-end political career. Apart from this, his current focus is also parted by his dual-passion for basketball. 
Some amazing facts about Manny Pacquiao
"The Honourable"
When you search for Manny Pacquiao on the web, you do not only get results for "Manny Pacquiao." But, the worldwide web also mentions him as Manny Pacquiao, the Honourable. According to the rules and regulations in various countries, the status of "the honorable" is used before the names of a class of people who have achieved highly in their life. For the most part, Manny Pacquiao simply earned it in his 30s. 
Manny served in Military
That's right! Most of the fan-following of Pacquiao does not know that their favorite boxing and basketball champion has not only stunned the world with his sportive skills. But also, he served his country, and today, he owns the rank of Colonel. To begin with, Manny Pacquiao was in the Philippine Army from 2006 to 2009.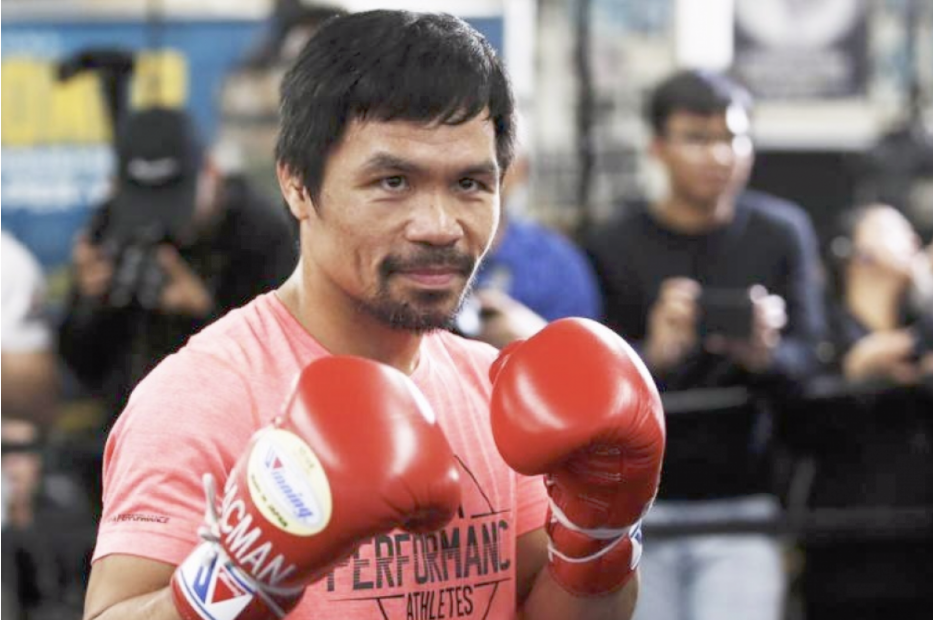 Pacquiao admires Bruce Lee
Even though in various parts of the world, Bruce Lee is no longer recognized as the champion of Martial Arts, Pacquiao puts B. Lee as his mentor for the longest time. Likewise, Josh's admiration for Manny Pacquiao. 
Pacquiao's Awards and Recognitions
Have you ever heard of a person who won so many awards that he made a Guinness world record out of it? Well! ENTER Pacquiao!!! According to Pacquiao's Wikipedia, Manny has earned over 31 international awards and recognitions. To begin with, the list is longer for that of national awards. In 2011, Manny won Guinness world record for achieving the highest number of boxing world titles in one year. 
Above all, this boxing champion also holds the title for its Las Vegas Walk of Stars, Boxer of the decade, and ESPN Fight of the year for 4 consistent years. 
Pacquiao's controversial commentary
When it comes to high-end boxing champions like Manny; there are moments when they forget where they are! In 2012, Pacquiao commented, "Gay Men should be put to death." Such commentary within the boundaries of South Asia did not cause much chaos. However, fans of Pacquiao all over the world pulled out a controversial out of it and concluded that he is against gay marriage and homosexuality. 
Not only this, in one of his TV5 interviews, he also stated: "if we put male on male, and female on female, then man is worse than an animal." However, he quickly recovered his statement by saying "…but I am not condemning them, just the marriage which is a sin against God." 
Well! We did not know Mr. boxer of the decade is this much into spirituality. Never mind!
Epilogue…
We hope you had fun reminding of your once-upon-a-time favorite boxer. Now, it is time to wait and see that if Josh Taylor's dream will come true or not.