As the world of sports remains in a collective state of uncertainty due to the COVID-19 outbreak, the NFL 2020 league year began on Wednesday the 18th at 4:00 p.m. ET. Teams are now presented with the challenge of filling their needs for the right price.
Player contracts have expired, free agency has started, and multiple trades have been all but finalized. As clubs adjust to new front office personnel and new coaching staff, (all while preparing for the draft in April) the new league year is in full swing. While we are left without live sports for the foreseeable future, the NFL offseason has provided us with many talking points as players find themselves in new cities they will now call home. Let's break down the top five trades/signings we've seen so far this week.
#5 Philip Rivers to Indianapolis
After 16 seasons, Rivers and the Chargers have decided to part ways. The eight time pro bowler led San Diego/LA to six playoff appearances and has played in 224 consecutive games.
After briefly considering retirement, the 38 year old landed himself a one year deal with the Indianapolis Colts worth $25 million. As the Colts are one season removed from Andrew Luck's sudden retirement, Rivers looks to fill the void of consistency at the QB position in Indy.
#4 Teddy Bridgewater to Carolina
After suffering a horrific knee injury that almost forced him into retirement in 2016, Teddy Bridgewater has revitalized his career. Returning to football in Minnesota after almost two years off the field, signing with New Orleans and leading the Saints to a 5-0 record while Drew Brees was injured, and landing a three year deal worth $63 million, (Ian Rapoport) he has been the comeback story that is well worth rooting for.
This ultimately implies that the 2015 NFL MVP, Cam Newton, will seek a trade. As he missed most of the 2019 season due to injury, Cam has now found himself in limbo with a small amount of potential landing spots.
#3 Stefon Diggs to Buffalo
The Minnesota Vikings sent Stefon Diggs and a seventh-round pick to the Buffalo Bills in exchange for three draft picks in 2020 (first, fifth, and sixth rounders) and one fourth-round pick in 2021.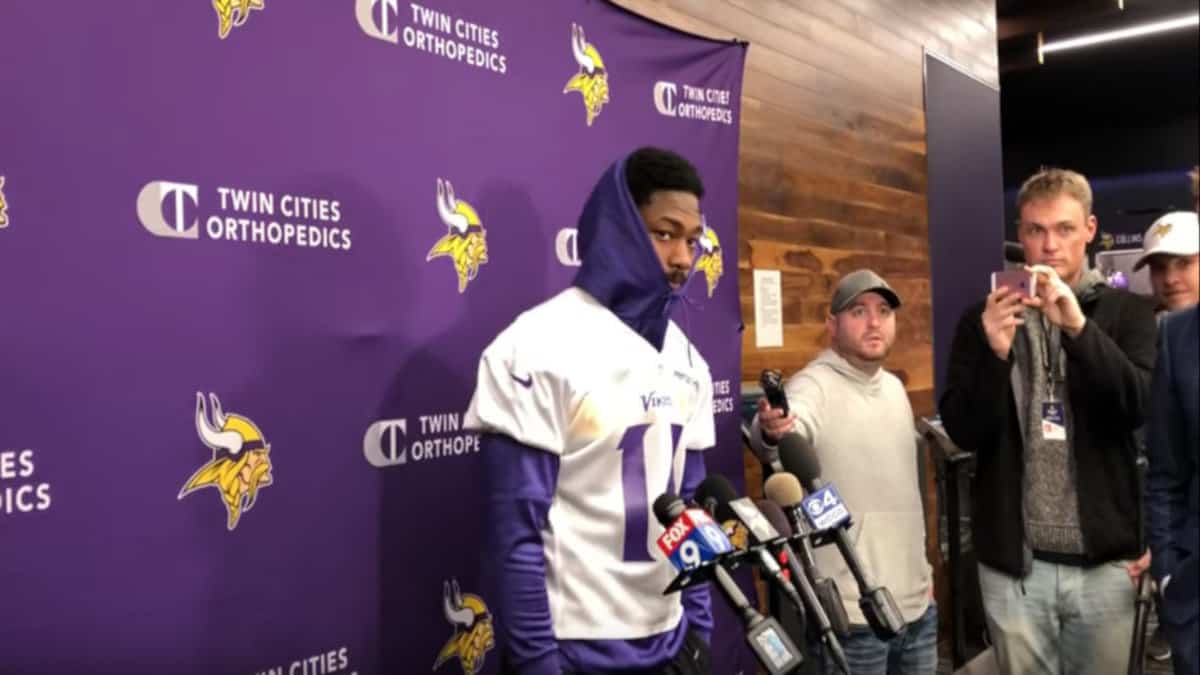 Diggs will be a solid addition to an offense that ranked 23rd in the league last year with 19.6 ppg (pro-football-reference.com) while still managing a 10-6 record and a playoff appearance. The Vikings still have a strong WR1 option with Thielen but will likely look to spend one of their two first-round draft picks on a receiver as they have inked Kirk Cousins to a two year extension worth $66 million.
#2 Tom Brady to Tampa Bay
After 20 seasons with New England, which included 6 super bowl victories, 4 super bowl MVP awards, 9 AFC championships, 17 AFC East titles, 3 NFL MVPs and 14 Pro Bowl Appearances, Tom Brady became a free agent this week for the first time in his NFL career.
In a shocking social media post about the NFL offseason, Brady revealed that he wanted to continue his career…but not with the New England Patriots. After speculation of where the future Hall of Famer would play, many sources quickly confirmed that he would sign with the Tampa Bay Buccaneers.
This signing essentially forces now free agent Jameis Winston away from the Bucs, who completed the fifth and final season of his rookie contract with an unprecedented 5,109 yd, 33 TD…and 30 INT season.
The Bucs clearly weren't looking for someone to replace the volume of passing yards and TDs that Jameis provided, but for a reliable signal caller who will take care of the ball and provide consistency at the position. Jameis, who has been so prone to throwing INTs in his five year career, underwent LASIK eye surgery for nearsightedness about a month ago.
#1 Deandre Hopkins to Arizona
The Arizona Cardinals acquired four time Pro Bowl wide receiver Deandre Hopkins and a fourth-round pick from the Houston Texans in exchange for RB David Johnson, a 2020 second-round pick, and a 2021 fourth-round pick (Adam Schefter).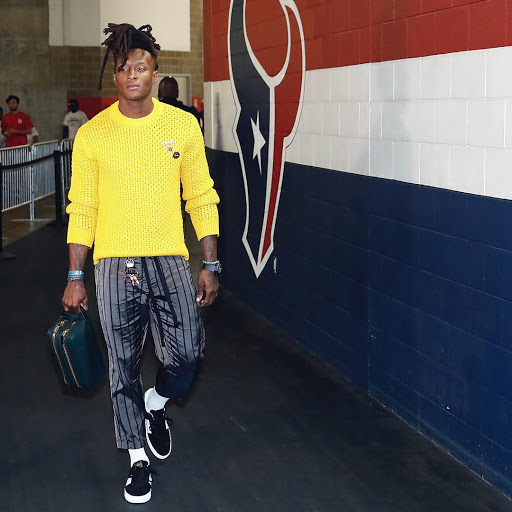 Hopkins turns 28 in June and will enter his eighth season in the NFL after seven very successful years in Houston. With the versatile Kyler Murray at QB looking to build off his very impressive rookie campaign, which included 3,700 plus yards passing and over 500 yards rushing, he gains an arguably top-three receiver to go alongside a still relevant and consistent Larry Fitzgerald.
Giving up a declining David Johnson and two draft picks for Hopkins had the NFL offseason community praising the Cardinals head staff and scratching their heads at the Texans front office. Kliff Kingsbury's offense instantly improved as they added a phenomenal playmaker who can make a huge impact any time he takes the field.