Nikki Cross- Her Basic Background
If there is a fan of Wrestling in you, you must be familiar with the name Nikki Cross. Hailing from the United Kingdom, Nikki has been an active wrestler since early 2008 and has a worldwide following by now.
Numerous fans of Nikki Cross want to know more about her past, family, and how she got into Wrestling. So here, we are going to share some amazing facts about the fierce wrestler; Nikki Cross.
More Details
Since the covid-19 pandemic hit the planet, a of people have become homebound. Because of this, people started watching things for entertainment more than ever as they get the free time to do so.
So, with this factor in play, a lot of long-lost fans have come back to the world of Wrestling as there is nothing that can beat the entertainment that Wrestling brings. Furthermore, with the sudden boost that WWE got, we saw a lot of WWE superstars reach new heights of fame. One such name in that field that gained a lot of fame in the past few years is Nikki Cross. So, now, all the latest and the old fans want to know all they can about their new favorite WWE star!
Hence, here we have some lesser-known facts about Nikki and her personal and professional life that will help you get a closer look into her life.
Nikki Cross and Beyond Wrestling
Unlike a lot of superstars in the world of WWE, Nikki has a lot of unique talents and accomplishments under her belt. Along with being a major star and legend in WWE, Nikki is also very fond of studies. So, before and after entering WWE, she made sure that she will never compromise on her education. As being a keen student, she never thought of giving up on college and planned to get a bachelor's degree even while being busy with Wrestling.
Despite Wrestling and fitness taking up most of her time, she still managed to complete and earn her degree. Nikki was always interested in Historical events and arts. So, Nikki picked up history and earned a degree in it.
Dream Come True!
Ever since Nikki was in her pre-teens, she had developed a keen interest in sports and Wrestling. During the late '80s and '90s, WWE (then W.W.F.) had grasped the entire nation's attention. Wrestling was one of the major sources of entertainment for almost all the households in the U.S.A. Due to this, even in Nikki's house, Wrestling was often up and running on the television. Ever since she saw the fast and furious sport of Wrestling, she knew what she wanted to head. Thankfully, even her family supported her dream as she was managing her studies quite well too.
Nikki Cross and Personal Matters
Nikki Cross made everything about her life related to Wrestling. Luckily, she even found the love of her life in the world of WWE only! As the true fans might be aware, Nikki Cross has been happily married to another WWE superstar Killian Dain. Both are extremely popular and dedicated wrestlers with an immense fan following across the world.
So, thankfully for both of them, they never had to leave the arena to find the love of their lives.
Moreover, they met in the very early days and worked their way up in WWE together. Not many people know about this, but the first trainer that Nikki found online was Killian Dain only!
How She Made it?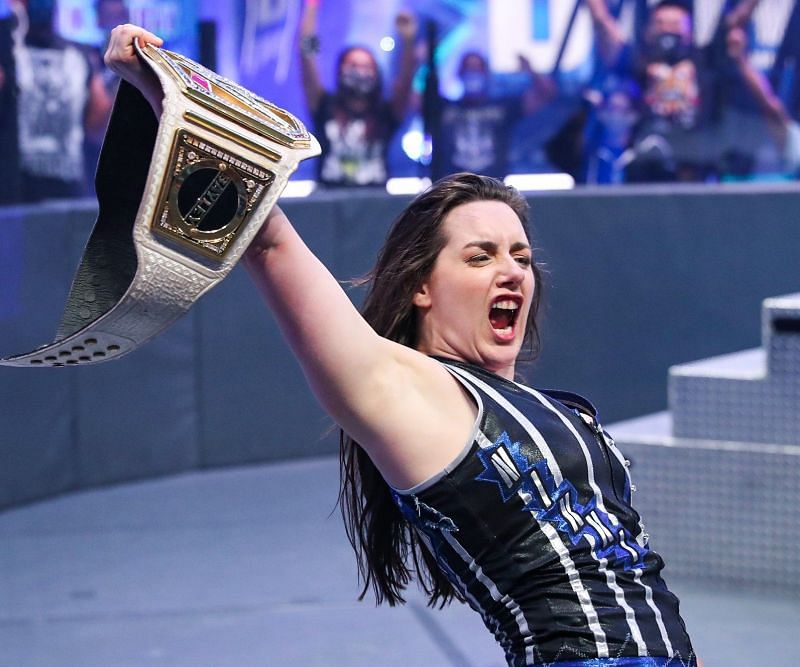 Well, for Nikki Cross, her own choice and dedication got her into the field of Wrestling. After being a fan of WWE and the whole sport of Wrestling for many years. Nikki thought it is the right time to enter the field herself. After inquiring nearby her home, she was getting a bit disappointed as there were no wrestling trainers that she could find. Later, she looked it up on the internet and got one for herself due to her strong determination. If she had given up then and there, we would never see her Wrestling.
Always been into Sports!
Nikki Cross has been a fan of athletics and sports ever since she was in her pre-teen years. Due to her keen interest and fit body, she tried her hand at various sports throughout her school and college life. She was a part of multiple sports teams in her school and college. This is also the reason why Nikki has such an athletic and agile body.
Later on, when she shifted her focus to WWE, she could not devote any time to any other sport. However, in a press interview Cross once said that she will always be up for any sports opportunities that may come in her way.
Nikki Cross kept her Interest Alive!
A lot of fans may think that after she reached such a high level of fame in the world of Wrestling that she would have stopped her pursuit of education. However, the reality is just the opposite of this. Nikki Cross has so much interest in historical events and Art history that even after making it big in the world of WWE, she still went back to get a master's degree.
Nikki Cross and International Affairs
Well, Nikki Cross got so much popularity outside the U.S.A. because she has been traveling to many countries to learn and take part in various wrestling events. As she stepped into the world of Wrestling when she was only 17, she utilized this time to polish the art and gain as much experience as she can. Due to this fact, Nikki got the upper hand in her rooster of the WWE batch.
Various Titles in WWE
For every superstar in WWE, it is a dream to become a champion one day or at least to win one major event. Nikki Cross has managed to do both of these things very seamlessly. She had become the world champion, and the people loved her as she remained a champion for a very long time. Moreover, she had also won the famous event called Money in the bank in which one has to climb the ladder and pull down a suitcase hanging high in the air.
Recent Developments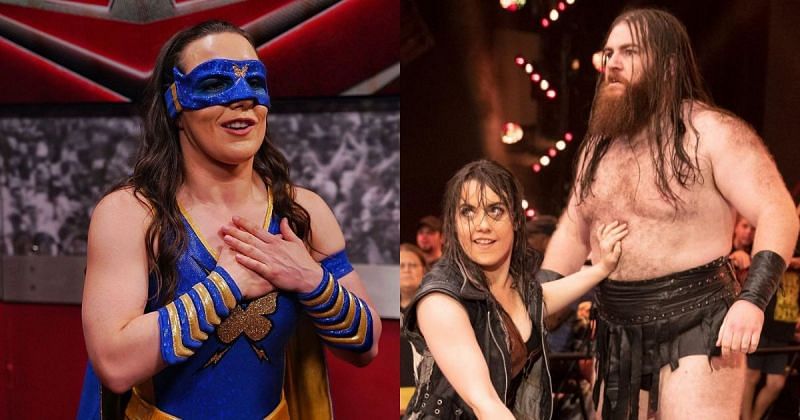 Recently, there were quite a few significant changes that took place in Nikki's run WWE. Just after she won the significant Money in the Bank match, she chooses to revamp her brand! As a shock to her fans, she came out on WWE with a completely new avatar. As per the news source, Nikki had it all planned out for a while now. After the Money in the bank won, she thought it best to introduce this new outlook.
What is it all about?
Well, the new character that Nikki Cross chose to pick is based on the concept of a superwoman. The name of the new surface is A.S.H. Then the name A.S.H. is an abbreviation of almost a superhero. Nikkie picked up this name to show the world that she has almost become a superhero with her outstanding skills and game!
With the new name, she also got a completely new look. As compared to her earlier everyday and regular wrestling look, the new superhuman dress is quite bizarre. She comes out with a cape and a color combination of yellow and blue. Moreover, she even has put on an eye mask!
Check out some more facts about the crazy and entertaining sport of WWE!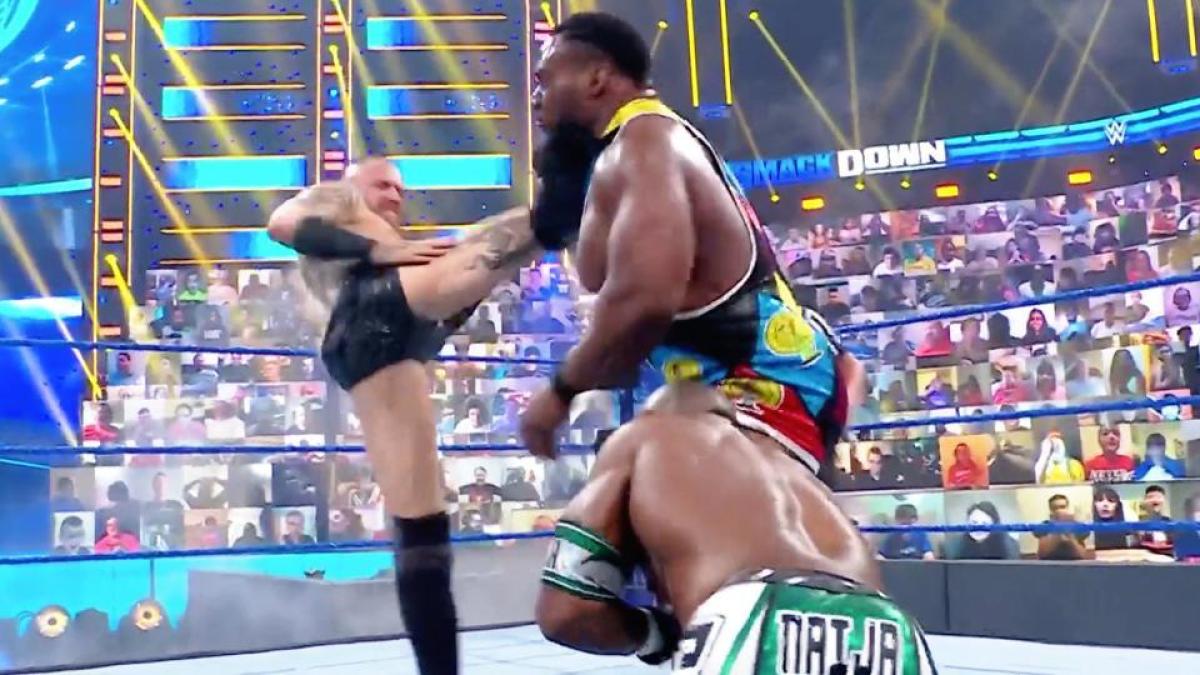 Friends for Real!
Well, contrary to the popular belief that all the superstars in WWE beef for real in life, they are pretty much like a family in real life! Most of the players spend a lot of time together training and working on their moves. When they come out in the ring for matches, it may look like they have beef for ages, but it is all an act in reality! Most of the wrestlers in the WWE universe treat each other like a real family!
Zero-Tolerance
Due to the high intensity of the show, a lot of people may assume that the wrestlers might use some steroids to stay in the zone. However, this is entirely false. The WWE organization never tolerates some substance abuse from anyone! This is the reason why all the sportsmen have to undergo a series of tests on a weekly basis.
Not always a bright Story
Unlike Nikki Cross, there are a lot of WWE wrestlers who have a very dark past that was full of struggle. A lot of the WWE stars who have a fan following all over the world once had to go through a series of tough and odd jobs. Due to their build and figure. Most of them used to get a job as a bouncer or a security guard. A lot of them used to work in gyms as well so that they can maintain their heavy bodies and earn as well.
Conclusion
With this last fact, we are at the end of this article about Nikki Cross. We hope that now you know some brief details about her current and early life. We hope that she continues her graceful journey in WWE complete and gains even more success!