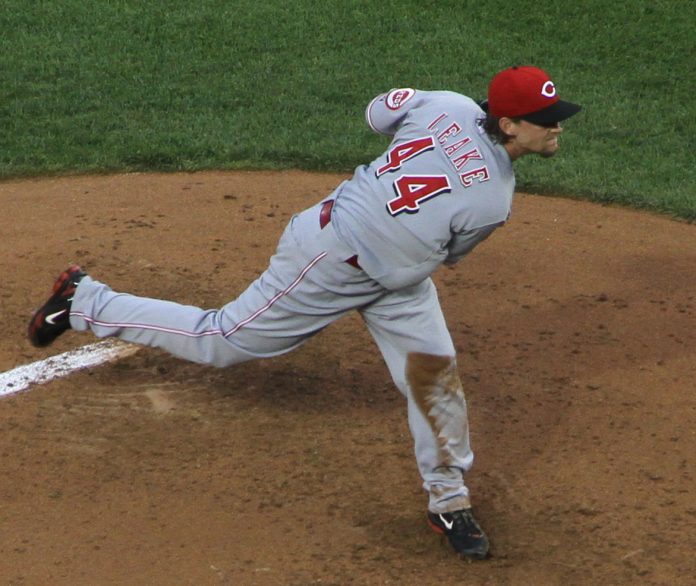 Mike Leake, the famous right-hander from Arizona Diamondbacks has made a startling revelation. He is opting to not play in the 2020 season since he has concerns regarding COVID-19. Mike is the first player to voluntarily back out from playing in the 2020 season.
As per Danny Horwits, he discussed with his family and came to the conclusion to not play this season. Danny Horwits is currently Mike's agent. He says that Mike and his family discussed a lot of factors including personal ones before coming to this conclusion. Thus, it is not a spur of the moment decision but a well-thought one. Danny says that opting to not play in 2020 is a difficult decision for Leake.
Mike Leake backs out due to COVID-19
Leake wished his Arizona Diamondbacks teammates all the best for this season. He says that he will not play in 2020 but looks forward to returning to the field in 2021. Mike Hazen, the general manager of Arizona Diamondbacks says that people from the team have tested positive. As per his claims, two people out of the 60-player roster ended up testing positive for the Coronavirus. He also says that another team member not currently in Arizona has tested positive. Leake's decision to not play could be a result of this revelation. His move highlights wider concern amongst players about playing in the 2020 season. He may be the first person to voluntarily back out, but more players could follow.
Leake is 32 years old and moved to Arizona Diamondbacks from Seattle in 2019. This move was as per a deal between the two teams involving the exchange of Jose Caballero and some cash. Jose Caballero is an outfielder in the game. Leake bagged the AL Gold Glove Award during his tenure at the Mariners. He went 3-3 along with an ERA of 4.35 with Arizona Diamondbacks. On 29th June Leake's name was on the 60-member list released by Arizona Diamondbacks. Leake was scheduled to fight for a position in the team's starting rotation for the season lasting 60 games. Now, he will move out of the list.
Arizona Diamondbacks will see some impact
Mike Hazen says that Leake's backing out will affect the team. However, he refrained from commenting upon the extent of the impact. He says that he isn't sure since it's just 60 odd games and not a high number like 162. Major League Baseball has started allowing baseballers with weaker immunity or pre-existing health conditions to not play in 2020. Mike Hazen isn't clarifying if Leake too falls under this category of players.
Some of the other Arizona Diamondbacks players are unable to play due to various reasons. Silvino Bracho is out as he is still recovering from his last year's surgery. Bo Takahashi and Kristian Robinson cannot play due to the issues around international travel during the Coronavirus pandemic. Bo is from Brazil and Kristian if from the Bahamas.
Final Thoughts
The Coronavirus pandemic affects us all. More players may end up backing out from the 2020 season due to health concerns regarding the Coronavirus.