Miguel Almiron is confident about the goals he has after opening his New castle account almost 11 months after his arrival at Tyneside.
The Paraguay who is 25 years old international fired the Magpies to a 1-0 game-changing over Crystal Palace at St James's Park on Saturday, and the celebration that welcomed his strike was as much about the identity of the scorer as his efforts scored the points.
Almiron, a £21 million signing from Atlanta United, was playing his 27th game for the club and was getting frustrated repeatedly in front of goal. The end of that drought brought St James's roof down, and he told NUFC TV: 'I was very happy.
I thought of my family as they supported me in good and bad times. 'It was really lovely, and it was very important for the team and supporters because we are dealing with every challenge, especially at home, in a good way.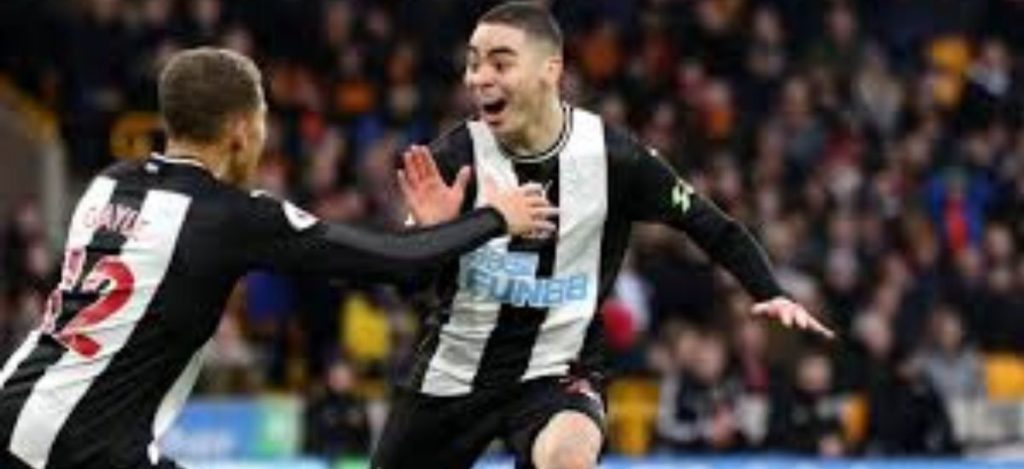 'I believe many more are on the way.'
When he came seven minutes from the time of Alberian's interference to defeat goalkeeper Vicente Guita, he knelt with Andy Carroll's Fabian Scar Cross.
It was perhaps ruthless on Palace, who recovered from a sneaky start, during which Newcastle contemplated the prospect of a win over Cantor, which then led to much, but crucially, Martin being able to find Dubravka's past Without, which saved Wilfred just fine.
Zaha, James McArthur and Christian Benteke.
If Almiron made headlines as the Magpies finished ninth in the table, it was also good news for teammate Florian Lejeune, who played his second game since April, recovering from a second crucible lieutenant's injury.
Lejeune said: 'The first three or four balls were important to me. It is important for you, to feel the tack again.'
'After that, I didn't think about the injury and could just play. It became easier for me in the second half. The first 15 minutes were difficult. The intensity was tough, but it had been good. '
Palace owner Roy Hodgson turned south and did not do so.