All the guys in the hunt for the Knicks' starting point guard spot will be coming off the bench to begin the season.
David Fizdale has revealed his selection. He will go in with a starting lineup of RJ Barrett, Allonzo Trier, Marcus Morris, Julius Randle, and Bobby Portis to begin the season with.
"I just like that idea of RJ and Allonzo Trier playing together," Fizdale told ahead of the tipoff of the Knicks' season-opener against the Spurs.
"Again, the competition is really tight and I'm still looking at combinations that are going to fit", but yes, ahead of this I wanted to see how that looks.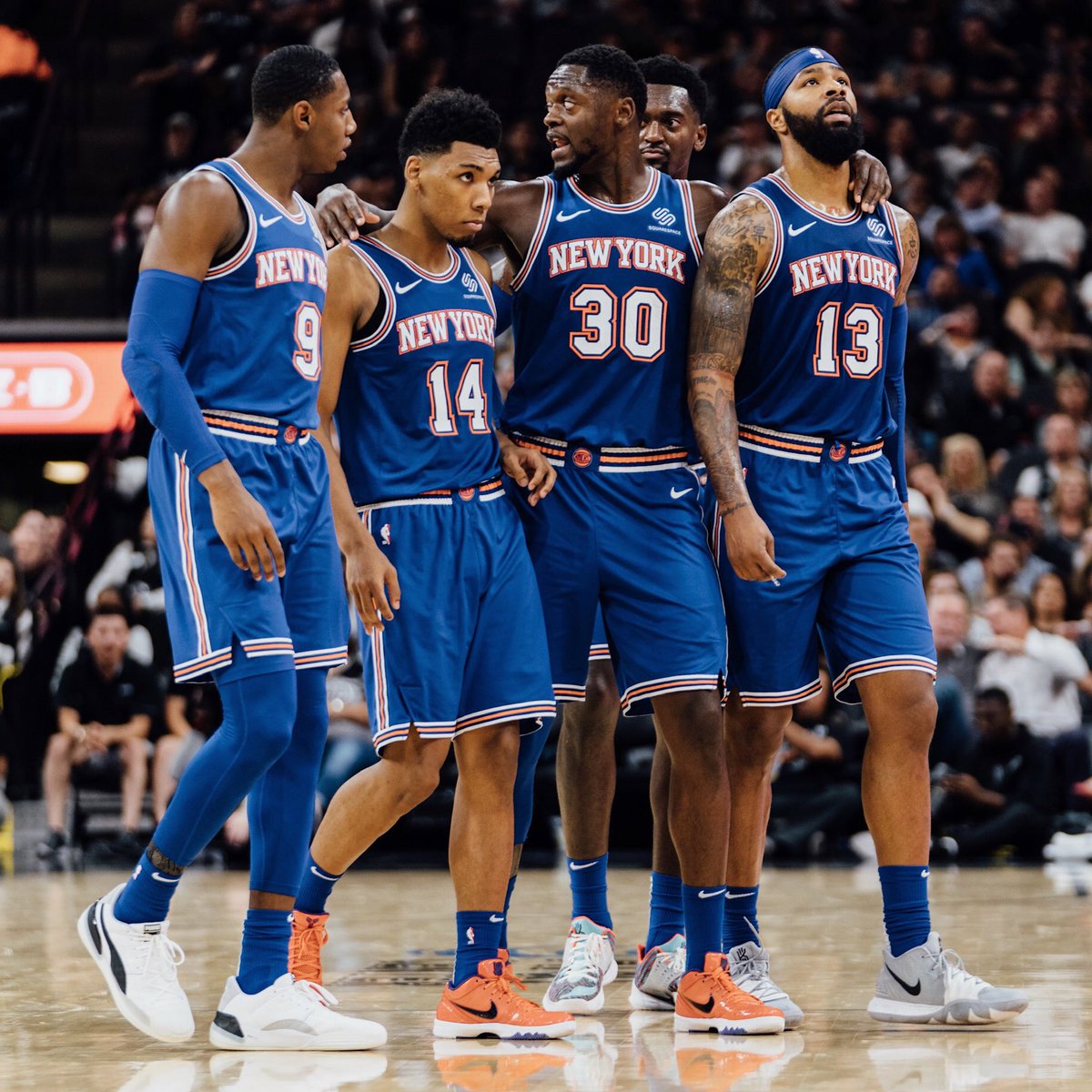 "I'm will keep the guys on their toes and they really have to deserve it, to really force me to play you. It is not that difficult really, but at the same time, the competition is on."
That also means Barrett will not be getting his start in his first NBA game, but then the overall pick will also do a large share of ball-handling in his debut.
"He has this something special thing about him. I really love the way he goes about the game. he offers so much more.
He really knows what we're trying to do here, so I wanted to see how it goes about with a guy in there with that kind of size and handling."
Fizdale said Barrett and Trier earned their starting spots by the way they played in training camp/preseason.
"I feel like RJ made all of this happened," Fizdale said. "I really was impressed with the way Zo performed. By no means is this aa criticism of anybody or case of being bad. I still want these guys to be going all out for that top spot. I'll keep telling that to them."